Date/Time
Date - 11/12/2023
12:30 - 18:00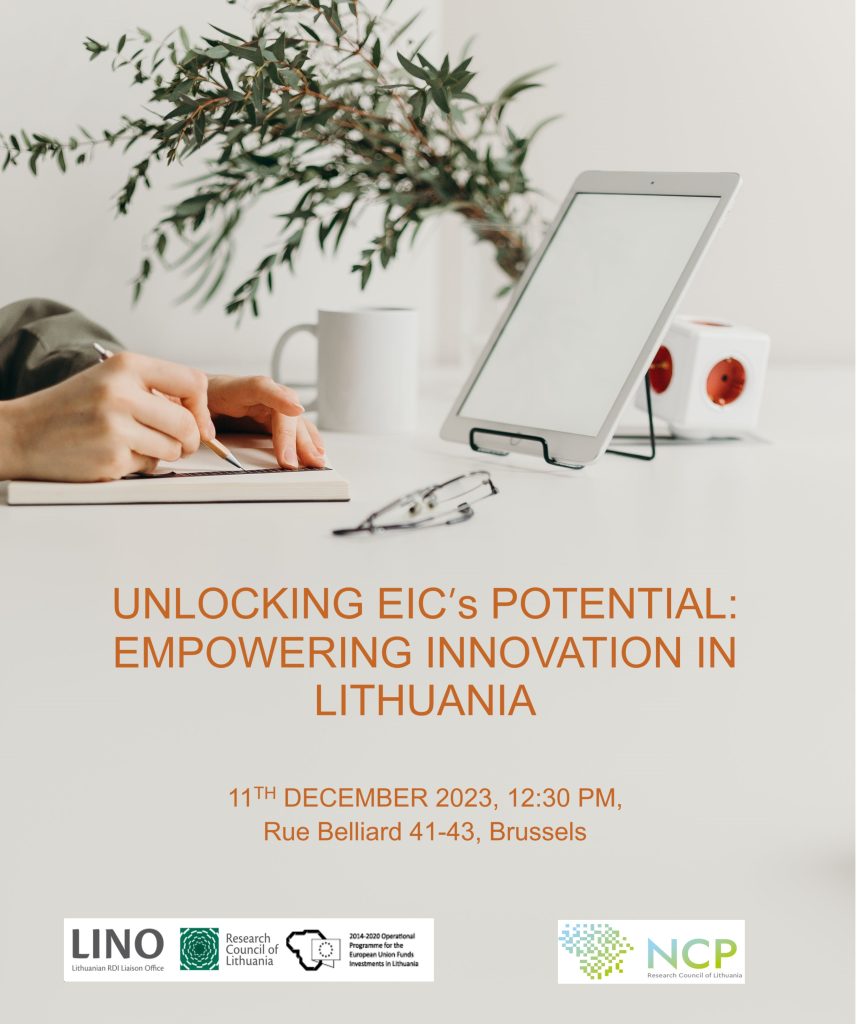 On 11 December, Lithuanian RDI liaison office together with Lithuanian NCP network is organizing European Innovation Council (EIC) info day in Brussels. This info day will mainly focus on EIC Pathfinder and Accelerator programmes.
EIC is an initiative launched by the European Commission to support innovation, entrepreneurship, and the development of breakthrough technologies in the European Union.  It is a highly competitive funding program that provides financial support and mentoring to innovative startups, small and medium-sized enterprises (SMEs), and other entrepreneurial ventures in Europe. EIC Pathfinder fuels early-stage, groundbreaking ideas, while the EIC Accelerator transforms these concepts into market-ready innovations. The synergy between these two programmes is undeniable: the Pathfinder unearths the seeds of innovation, while the Accelerator nurtures and grows them into impactful products and services. Together, they form a dynamic ecosystem that drives Europe's position at the forefront of innovation and technology.
The primary GOALS of this event are to explore the opportunities presented by the EIC. We aim to inform all potential Lithuanian proposers about the funding opportunities offered by mentioned programmes. Additionally, we look forward to facilitating knowledge sharing among participants, discussing the application and evaluation process, and, not least, providing valuable tips and tricks to all attendees.
REGISTRATION. The deadline for registration is 7 December 2023.
The programme is available here
Share this…