Partner Search Tool developed jointly by V4 RTD offices in Brussels. We've launched to bring closer stakeholders intending to apply for funding within selected topics of the Destination 5 with the "Digital, Industry and Space" cluster of the Horizon Europe – these concerns mainly evolution of various Copernicus services. The calls will open on 28th October 2021 with deadlines in February 2022. Details can be found in the relevant Work programme HERE.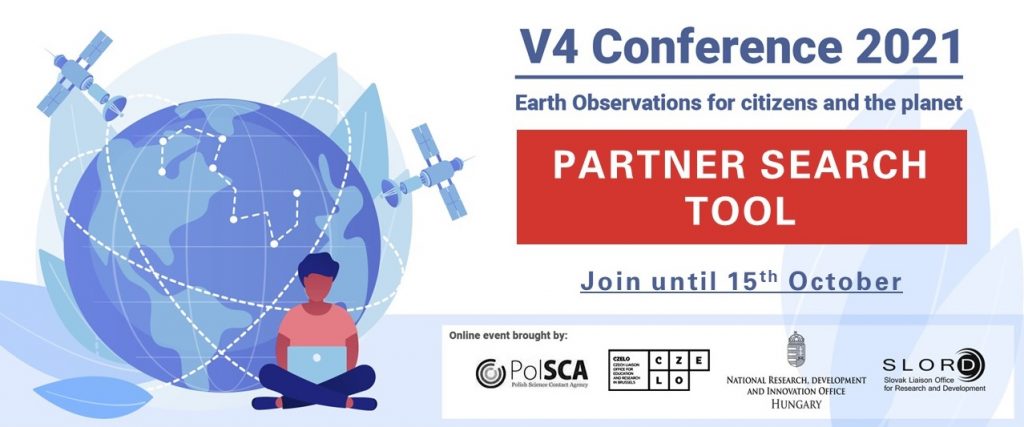 The Partner Search Tool is open to everyone! Therefore, we would like to encourage you to use it as a tool designed to empower notworking across scientists and innovators active in the field of satellite Earth Observation and to possibly help them to build future consortia. The Partner Search Tool will remain open for another month until mid-October. All information gathered via the tool will be distributed only among participating stakeholders.
The Partner Search Tool is available under the link.
Share this...